Ship Machinery Spare Parts
CATERPILLAR D399 Marine Diesel Engines and Generators
CAT D399
Marine Diesel Engines and Generators
Available in Stock
Condition : Used Reconditioned
In excellent working condition
KVA : 925
Hz : 60
RPM : 1200
Volts 450
HP : 1200
We are regular supplier of used marine diesel engine and marine diesel generators. Also available used reconditioned spare parts for
CAT D399
.
We maintain all our stocks and spare inventory directly from ship breaking yards in India.
For more details, kindly do contact us
Ph: +91- 97 455 27 006
Email us
(click here)
Contact Us by leaving massage in comment box
Powered by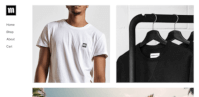 Create your own unique website with customizable templates.